Hi, my name is
Daryna Kritska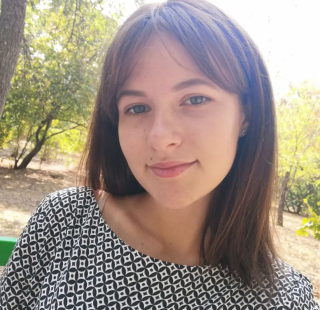 I'm a freelance copywriter and translator
I have a passion for web design, learning languages (I already have 4 languages in my treasury and I'm not going to stop), finding creative solutions to any tasks and constantly improving my skills. I like to create meaningful posts and to be as useful as possible.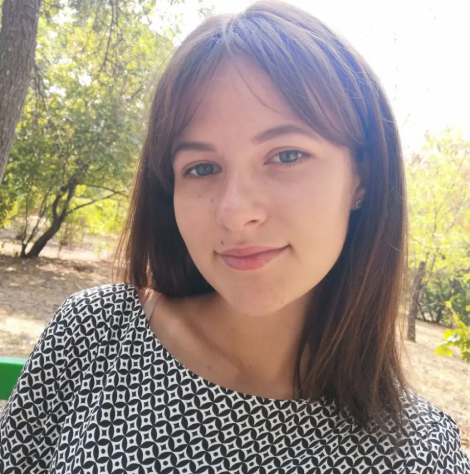 My Principles
Here, I share the cornerstones that anchor my work, the beliefs that drive my craft, and the values that infuse authenticity into every word.
1
Never rest on my achievements
Each text must be several times better than the previous one. The key is to develop your skills, take courses, and look for new tricks that can be successfully applied to writing.
It is the most important criterion for the success of any writer. Have an assignment? Get to it right away.
Keeping your writing simple and clear is essential. The text should be of the greatest use possible.
4
Always look for interesting decisions
Just writing a text is too easy. You should always read many articles, analyze information and create a text product that will be close to perfection.
Work is always a pleasure. It is also necessary for writing texts. The better your mood and the more your desire to write, the better the result will be.
I get inspired by many texts when creating a new one. My goal is to create more helpful text as a result.
Portfolio
Ready to see my words in action? Explore my portfolio and get a feel for how I bring ideas to life with impactful copy.
Statistics
Take a glimpse into my world of numbers and data. Explore a collection of projects that showcase my knack for turning raw data into meaningful insights.
41
posts written
1003
likes collected
26
comments received
My Biography
A few words about me, my hobbies, and childhood dreams.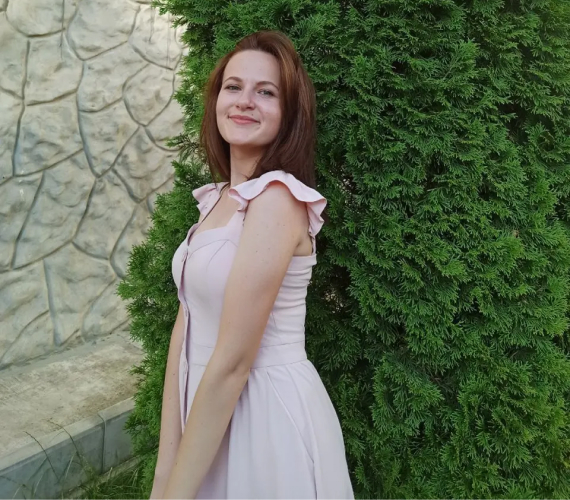 Since childhood, I dreamed of being a journalist, but my desire to do translation won out. Now I am a certified translator and for me, writing texts has become a great way to take a break from my main activity. When I was studying I had the opportunity to work on translating historical films for the well-known Ukrainian TV channel 1+1. And it was really amazing.
Now I feel that I have found my vocation: I write texts, I translate, I express my thoughts and I share them with people. And, in my leisure time, I try to bring up my cat, drink delicious tea, read books, and do sports.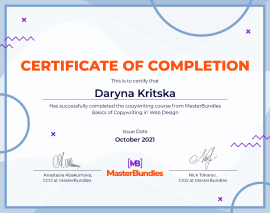 My Education
My progress would not be possible without the additional knowledge that I get from various courses and webinars. One of these was a course from MasterBundles, in which I consolidated the basic knowledge of copywriting.
Contacts
Have something to share, ask, or discuss? I'm all ears! Feel free to drop me a line, whether it's about my work, inquiries, or simply saying hello.